Former AG Moylan questions constitutionality of Bill 326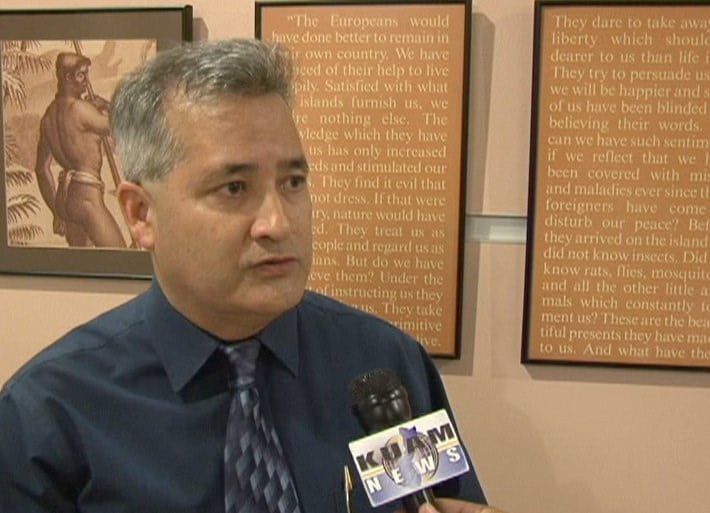 A former attorney general and long-time legislative legal counsel cautions that Bill 326 may not survive a legal challenge. Doug Moylan is urging the governor and senators to seek an opinion from the Supreme Court of Guam on whether the measure even meets constitutional muster.
Moylan says the section of the proposed legislation extending the statute of limitations indefinitely for child sex abuse crimes could be a problem, because a previous law for filing abuse cases already opened a two year window that has since closed. "But then all of a sudden the Legislature is attempting now to revive it, which hits the due process and equal protection clause of the Organic Act and the US Constitution," he stated.
But Moylan is also concerned that the law would open the floodgates for claims that could bring the church to its financial knees, adding, "You open up the can of worms by letting a lawsuit proceed by opening the statute of limitations. again the amount of money the Catholic Church is going to have to invest to pay people like me - lawyers - to defend itself is going to be ruinous to them"
He says victims should file against the individual perpetrators, not the local institution. And for those abusers who have died or lack resources to pay? Moylan says the Vatican has a procedure to provide restitution for victims similar to a government claims act. "In this case," he said, "part of it goes to peoples trust in the Vatican."
"These people were injured can the church provide the appropriate compensation. The lawyers on Guam should actually be looking to the Vatican to see what type of relief is available," added Moylan.
Administrative institutions under the archdiocese likewise fear what might happen if the church is forced into bankruptcy. Catholic Social Services for one has been providing help to the poor, the disadvantaged and the marginalized for the past 37 years.
Executive director Diana Calvo said, "Speaking on behalf of the Catholic Church, and specifically for CSS, that might have an impact on how we do business and whether or not we continue to do business in some of the certain program areas."
Calvo says CSS is a provider of victims' service and understands the impact of abuse, but she says it must be balanced against the good work and ministries the church does provide. "It's not anything about victim restitution because we're all supportive of that," Calvo said.