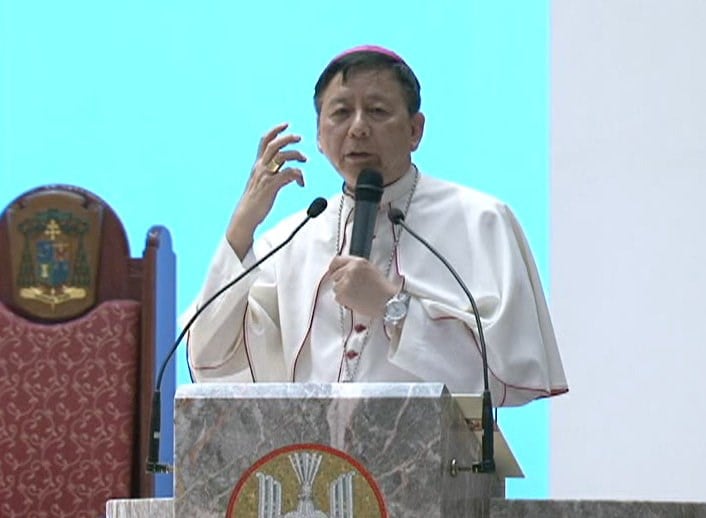 Patience is a virtue. Whenever there is a problem, it takes time to resolve it. It is always best to allow time to do its work. Rome has already stepped in, and so the people should give Archbishop Hon the chance and opportunity to do what he came to do. Also, remember that Pope Francis asked the people of Guam to give their TRUST and prayers. No matter what happens, we continue to pray. The decision that Archbishop Hon may not be in our favor, but God has a plan in this. It is in this that we will shine like true Christians and all those who see the light of Christ in us will rejoice and believe in God.
When the Vatican steps in to help establish unity, this is not the same as the United States coming in to solve our problems. The Church does not take the attitude and mentality of colonialism. The universal Church is one....one body. We are not here to place demands on the Archbishop. We are the ones to be obedient to the Holy See. It is not the Holy See who should be obedient to us. There should be a spirit of cooperation, collaboration, and dialogue. As Catholics, we follow the Holy Father, Pope Francis who is the Vicar of Christ. And the Holy Father sent us Archbishop Hon to try and establish unity within our church. The Vatican has stepped in. Archbishop Hon has been here for only a short time. Allow him to do his job. Rome is here, so let Rome! According to KUAM news:
The Apostolic Administrator appointed by the Pope to temporarily manage the local archdiocese asks for patience. A media release issued this afternoon, states that in the past seven days since arriving to Guam Archbishop Savio Hon Tai-Fai has met with various Archdiocesan Councils and has met individually with priests.

He says that in all of his encounters he's found the priests, deacons, religious, and lay faithful to be very collaborative and helpful in promoting the good of the diocese. Archbishop Hon asks for the people's trust as they continue the process of consulting, reflecting and promoting the unity, harmony, and stability of the Church in Guam.