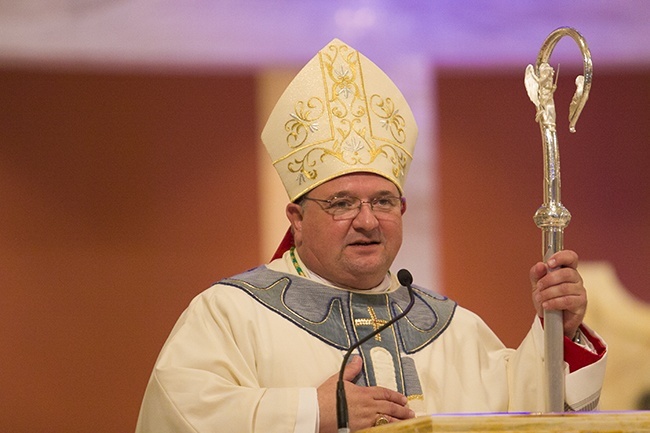 In 2014, Monsignor Peter Baldacchino became the new Bishop of Miami, Florida. He can speak English, Spanish, Creole, Italian, and Maltese. He also loves soccer. He is a missionary bishop and has been in mission in the Turks and Caicos Islands, which are located southeast of Mayaguana in the Bahamas island chain and north of the island of Hispaniola and other Antilles archipelago islands. Bishop Baldacchino
also studied for the priesthood at the Redemptoris Mater Seminary in Newark. According to
Catholic News Services
(the bold is mine):
"He's a missionary priest," said Father Emanuele De Nigris, pastor of St. Cecilia Parish in Hialeah who, like Bishop-designate Baldacchino, studied for the priesthood at the Redemptoris Mater Seminary in Newark.
Redemptoris Mater seminaries are directed by the Neocatechumenal Way, "an itinerary of Catholic formation" for individuals and families that emphasizes "missionary zeal" in spreading the Gospel in today's world -- or as Blessed John Paul II called it, the "new evangelization."
"He built the church (in Turks and Caicos) from scratch," Father De Nigris said, pointing out that in 15 years the mission territory has grown from no Catholic churches to two churches -- another one is in Grand Turk -- and one school. Weekly Mass attendance has grown from about 40 in the early years to more than 1,000 today.
The Turks and Caicos Islands are 73% Christians. 11% of them are Roman Catholics. Thanks be to God that Catholicism has increased through the work of the new evangelization. The Neocatechumenal Way is one of the many charisms found in the Catholic Church that is heavily involved in the new evangelization and is also a fruit of the Second Vatican Council.